Guidelines for Poster Presentation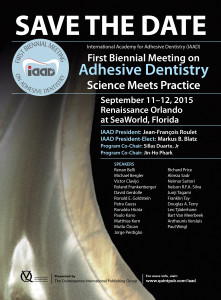 Your poster must be set-up on Friday, September 11<sup>th</sup>, 2015 between 7-8 AM on the assigned poster board. You will receive your poster board number with the abstract acceptance email. The poster must be displayed throughout the whole meeting until Saturday, September 12<sup>th</sup>, 2015 5.40 PM.
Poster presentations are scheduled for September 11<sup>th</sup>, 2015 from 5.15 PM until 7.00 PM or longer if necessary. All presenting authors are required to be in front of their poster in person during this time for their presentations to the judging panel or for any questions of the general audience.
Poster Size and Preparation
<ol>
<li>The size of the poster board is 8 feet in width and 4 feet in height (horizontal format). Your poster should stay within the given size of the poster board.</li>
<li>The poster must be written in English and include your poster number, the authors' information and affiliations.</li>
<li>Font size and type should be appropriate so that the poster can be easily read from a distance of 1 to 2 m.</li>
<li>Funding, financial interest/conflict of interested must be stated on the poster.</li>
<li>Print your poster ahead of time and bring it to the meeting. IAAD will not be responsible for printing your poster.</li>
<li>Bring you own pins or tape to mount your poster.</li>
<li>Set-up and leave the poster displayed for the entire time of the meeting as indicated above.</li>
</ol>
&nbsp;